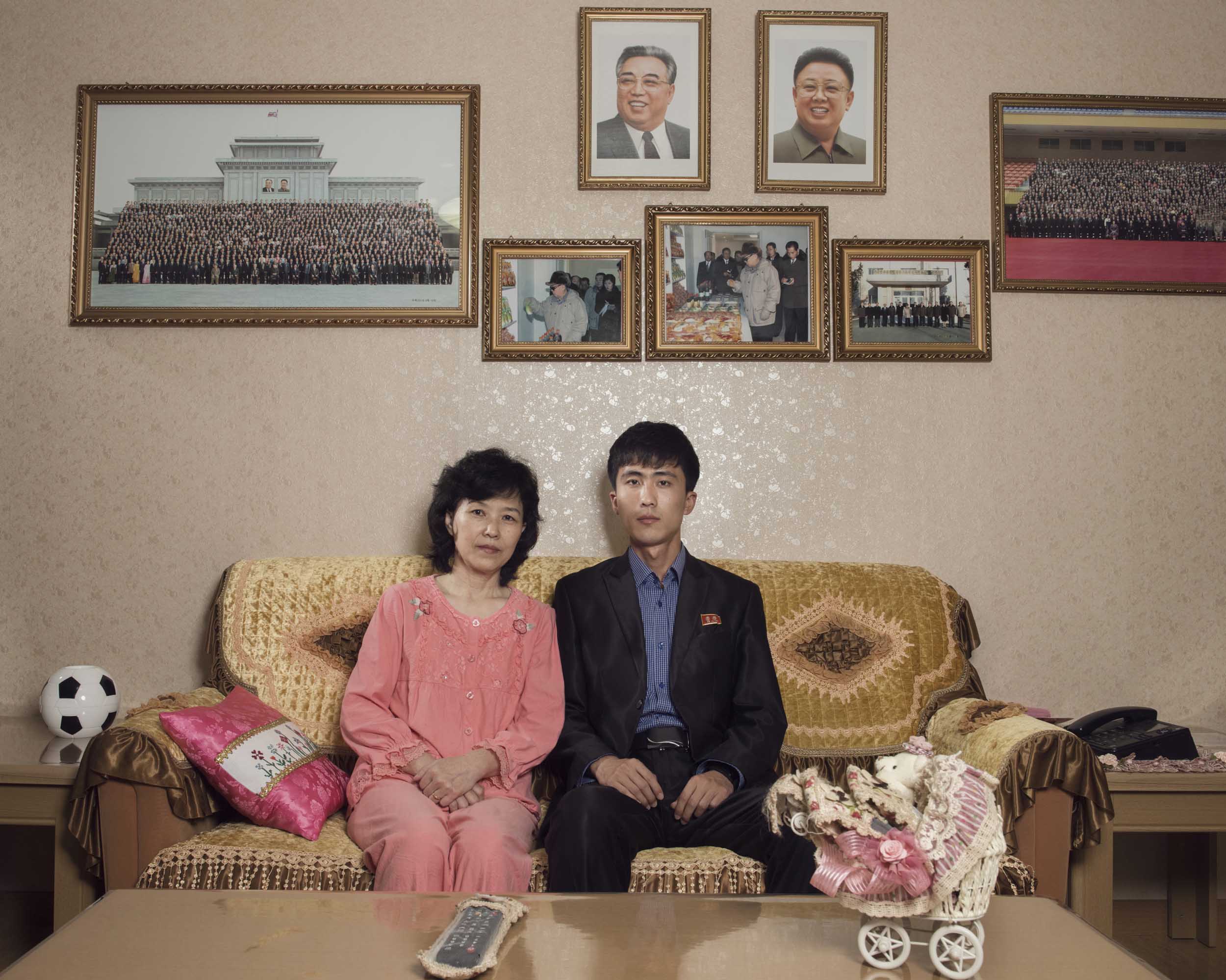 photo by stephan gladieu
STEP INSIDE A NORTH KOREAN LIVING ROOM.
Canadians only know North Korea by its missile testing or leader – all of which give North Korea a monolithic and caricatured image. While the country's laws and regime remain constant, the North Korean people are constantly evolving, defying the regime to consume and distribute smuggled content and media at unprecedented levels.
Our museum exists to dismantle outdated and disempowering narratives of North Korea while elevating the voices of the North Korean people. We hope to inspire Canadian audiences in reimagining a new North Korea: made in the image of its people, not its leader.
WE ARE RAISING MONEY TO RESETTLE NORTH KOREAN REFUGEES
The People's Museum of North Korea raises funds for HanVoice's new private sponsorship program which allows Canadians to privately sponsor and resettle North Korean refugees in Canada. The historic program presents an opportunity for North Koreans, who have undergone an arduous 5,000-kilometre journey to escape the harsh brutalities of a dictatorship, to start life anew.


Presented by
HanVoice is a national human rights organization. We envision a free and prosperous Korean Peninsula in our lifetime. Our mission is to develop Made in Canada solutions — things that only Canada and Canadians can do — to help get us there. We operationalize our mission through policy development, human rights education, and refugee resettlement.

JAYU is a registered Canadian charity and a leader in the space where the arts and human rights intersect. JAYU believes that the arts provide the strongest platform to share human rights stories. Their year-round programming includes our annual Human Rights Film Festival, our iAM arts and social justice training program, The Hum Podcast and Human Rights Screening Series.
OPENING NIGHT GUESTS
July 2, 2022
Sun Mu
Sun Mu was born in North Korea and trained by the North Korean Army as a propaganda artist. During the famine in the 1990s, he fled to South Korea where he works as a painter under the pseudonym "Sun Mu", concealing his identity to protect his family in North Korea.
The Korean Vegan

Joanne Lee Molinaro is an American attorney, and New York Times best-selling vegan author. Widely known as The Korean Vegan, Molinaro began posting videos of her cooking and life stories in 2017. Today, she has over 4 million fans spread across her social media platforms.
Sam Kim

Sam left North Korea with his mother and grandmother when he was only six years old. His story begins with his mom's failed attempt escaping the border only to be returned to a prison camp. Sam and his family moved to Canada in 2007 in hopes of a new life.